5 Stars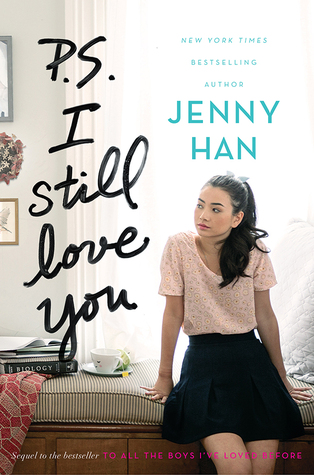 "People come in and out of your life. For a time they are your world; they are everything. And then one day they're not. There's no telling how long you will have them near."
Ughhhh. This was unbelievably good. It really just did things to my heart and I haven't read a book like it in a while.
I really adore Lara Jean. She reminds me so much of myself which might be why I love To All The Boys so much. I love that she's still figuring out the ropes and she doesn't just naturally know everything about relationships. I love that she has such a big heart. I love that she can hold her own. She's just great and I really like her.
I still love Peter even though his relationship with Gen irritates the hell out of me. I appreciate his loyalty to her. I love how well he treats the girls in his life.
I really liked that this book dealt with the ins and outs of a relationship. Usually, you get all the build up but you never get to see what happens afterwards. I liked the way the book dealt with it. I liked how Lara Jean talked about how she had to put in work too and how it's sometimes the smallest thing that will make your significant other happy. I just really liked that whole part of it.
Again, I love the family dynamic of this book. The Song girls all have a brilliant relationship with each other and their father. It's just really lovely to see such a gorgeous family in YA. It absolutely warms my heart and makes me want to give my parents a hug.
This book made me really emotional. It felt so real as I was reading it. You know? I read it all in one sitting because I was just completely engrossed. I couldn't put it down. My heart hurt with Lara Jean and I grinned like crazy with Lara Jean. It really pulled me in and kept me in and I love books like this. My favourite genre is contemporary because they just have such an ability to make it feel so real. I don't know if anyone else gets that.
I knew I had to read this book after To All The Boys and I was even more determined when Forever and Always, Lara Jean was announced. I"m glad because I absolutely loved it and I have such a craving for Jenny Han books now. I can not wait for Always and Forever, Lara Jean (knowing me, it'll already be out by the time this review is up) and in fact I'll probably go preorder it as soon as I'm done here (Brooklyn's bank account cries). I love it and it's one of my favourite contemporaries ever. Go read it. Also, I am the biggest Lara Jean and Peter shipper ever.