5 Stars
"Every person has the power to change their fate if they are brave enough to fight for what they desire more than anything."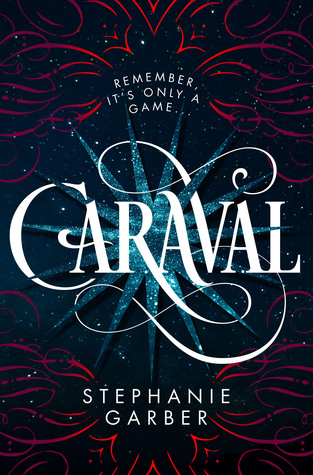 I loved this so very much. I powered through it in a day. I thought it was going to take me much longer than that. It was brilliant and one of the few books I've read that I felt actually really lived up to the hype.
It captivated me immediately. Which is tricky sometimes and it's rare that I find a book that reels me in immediately. So I was thrilled with that and was desperately hoping it wouldn't let me down from there. It didn't. Caraval set itself up for a really interesting story. In the first few chapters we learnt about the characters but nothing was an info dump. It was a fantastic start.
I really liked Julian, he's my favourite character by now. I wasn't a huge fan of Scarlett but she wasn't annoying and she didn't take away from my enjoyment of the book. I appreciate the bond Scarlett and Tella had. It was really beautiful. I'm a sucker for good sibling relationships. I thought all of the Caraval players and performers were so interesting.
I thought the whole plot was so interesting. I love these sorts of books. It reminded me a lot of The Night Circus which I loved. This was just as dazzling and unique. I couldn't put it down because there was always something interesting happening. It was just so interesting and different. There was definitely something about it. It almost had an Alice in Wonderland vibe to it.
I really loved it. It was captivating and interesting. It was different. There were just so many good points. I think it's definitely something you'll have to read for yourself. It was like an experience just reading it. I really look forward to reading more books from the author. A very strange but gorgeous book.