5 Stars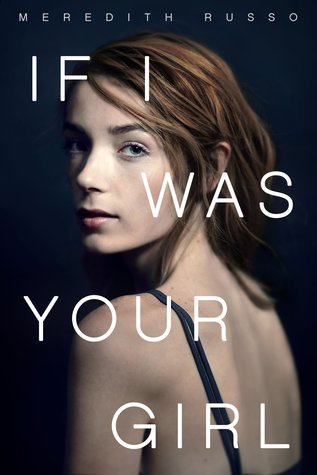 "You can have anything," she said, "once you admit you deserve it."
Bloody hell. This was really something else and I'm so glad I read it. I knew when I saw if and heard how crazy diverse it is that it was definitely something I wanted to read and be a part of, I'm so pleased.
I've only ever read one other book with a transgender main character and that was The Danish Girl and that's probably slightly different to If I Was Your Girl since it's based on a true story. And, I've read another book about gender which was What We Left Behind by Robin Talley but that was a lot more about the labels and terms and how you identify rather than life as someone who has actually transitioned. I really hope I'm phrasing it all right. As someone who is cisgendered, I am interested in learning a bit more and reading a bit more so I can understand.
I really loved Amanda, she has a heart of pure gold. She is so great with her friends and I wish I could have a friend like Amanda. I hope I am a friend like Amanda. Not to mention that her friends are absolutely gorgeous people. I simply adored Anna especially towards the end when she said she wanted to learn despite what her religion says. It made my heart swell. I just love friendships like that in books because I think all to often friends get neglected for love interests.
I think one of the reasons some people have issues with diverse books is because they don't think they'll be able to relate. But, we're all human and we all feel things and I think you can relate to a lot of things to some extent. Whilst this was all about Amanda and her transition it still had themes like relationships, secret keeping, family, acceptance, and I think to a certain extent we can all relate to some of the things Amanda goes through which is a beautiful thing. Obviously, we don't all relate in the same ways but I'm sure you can find something in the book you relate to.
If I Was Your Girl has all the things I typically love in a good contemporary. Strong female friendships. Cute romancey stuff. Kissing. Likeable main character. Cool side characters. So, of course I adore it. It's one of the best contemporaries I've read in a while.
I really loved it. It was touching and thought provoking. It was so pure. I cried when I finished it because it just hit me somewhere and it made me so sad the way Amanda got treated by some people. I really hope everyone can read this and I really hope everyone loves it.