5 Stars
"I bet you could sometimes find all the mysteries of the universe in someone's hand."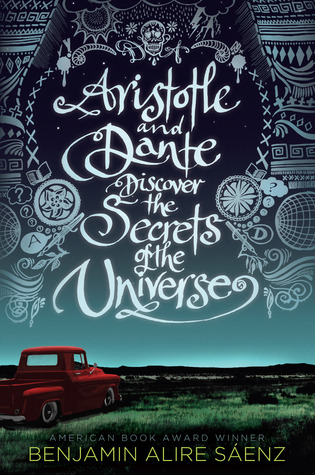 Woah. I knew I would love this. I've had so many people tell me I would love this. I've been dying to read it since I joined to bookish community. Now, I've finally read it and it was everything.
I wasn't what I expected but it still exceeded my expectations. I think I was anticipating something a bit more sickly sweet. I got something so much more than that. It almost reminded me of I'll Give You The Sun a bit at the start. The Noah parts though. But, then it just came into it's own.
From the minute we were introduced to Dante, I loved him. He is so sweet and I want to protect him at all costs. The way he was written I think it would have been completely impossible to not love Dante. I loved him even more when he said his favourite song was The Long and Winding Road because that's mine. Ari was such a great character too. His character had a great complexity but when it came down to it he was so sweet as well. And witty.
Ari and Dante's connection was everything. It was magical and gorgeous and everything I could have asked for. Ari is so brooding and Dante is so sweet and delicate. It's perfect. I love it. It was so well written and made me so happy. It was a beautiful thing.
Oh, and their parents?!?!? AMAZING. Their parents were so good and pure and lovely. I loved the way they supported their boys and their relationship. I think they are definitely some of my favourite bookish parents. I just really liked them. Dante's parents reminded me of my own but so did Ari's parents and I love that. They are just so supportive and full of love.
I loved seeing them grow into men. At the beginning of the book they were just boys and we got to see them change and grow into beautiful young men. That was actually really well written, they matured but they were also the same and I'm pleased.
I feel like everyone has raved about this book but it was seriously so good. It also reminded me a bit of The Perks Of Being A Wallflower which is one of my favourites. So that's great. It was beautiful and I cried a lot. It was so good but it made me so sad too. Not like bad sad though, if you get me. It was really unique. Definitely one of my favourites so far.