4 Stars
"This is our life. We get to decide the rules. We get to say what goes and what stays, what matters and what doesn't."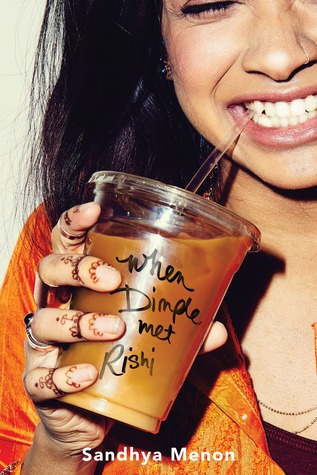 I really like this. I'm so excited that I finally got around to reading it. It feels like such a long time coming. It was cute. It was diverse. It was funny. I don't know what more you could ask for.
I loved Dimple. She was such a strong character and so independent. Dimple is the kind of girl I aspire to be and I think I related to her a lot. I loved that she was all for carving out her own life. I think that was a great example to set. I also adored Rishi, who was almost Dimple's polar opposite. He was so sweet and gentle. I loved seeing that in a male character.
I loved that Dimple was into coding. I think that's something we should begin to appreciate more because it is hard. I have a father who codes and does a wonderful job of it but he does get overwhelmed by it all. The results are terrific though, always. More appreciation for coders because I am useless at it. I think it's cool to bring in a hobby that defies the gender norm a bit, and important too. I'm so glad to see all these hobbies coming into books that we don't usually see much of.
I loved the diversity, that is what initially attracted me to this book so much. I definitely don't think I've read much with Indian characters, much less Indian main characters. I would love to see more of that. I really liked that, I think Menon slipped in some interesting cultural things in the story really naturally which I enjoyed.
It was such a cute book, literally just like reading a rom-com. I adored it. I know that so many of my fluffy contemporary loving friends will also just love this. I loved the characters. I loved the story. I loved the subject matter. I just thought it was such a cute and endearingly dorky book that I think anyone who enjoys a good contemporary will just eat up.