I read a lot of reading in 2016 (and still more to go) and I discovered so many amazing books, if I could I'd include all of them but I had to be rather exclusive with this list. The making of the list involved a lot of pointed staring at my bookshelf and sighing as I remember how many great books I read this year. Anyway, here is my list of favourite 2016 reads that I spent a painstakingly long time trying to compile.
In no particular order.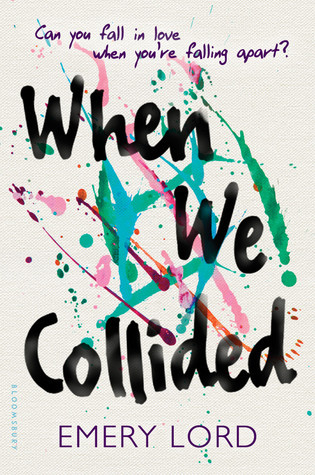 1. When We Collided by Emery Lord
I really adored this. It was like the All The Bright Places of 2016, at least that's what it reminded me of. All The Bright Places was one of my favourite reads of 2015 and they follow similar issues so of course, I compare them. I loved Vivi and I loved Jonah and the ending made me really sad but it felt right. I really want Jonah and Vivi to have the best. You can read my full review
here
.
2. Carol by Patricia Highsmith
I remember this was the first time I'd ever read anything like this. I was amazed for days after reading this. I just couldn't get over it. It was filled with tension and the feel of the times. It was such a renewing reading experience. I felt more aware almost after reading it and it still sticks with me after all this months. I loved it.
3. The Book Thief by Markus Zusak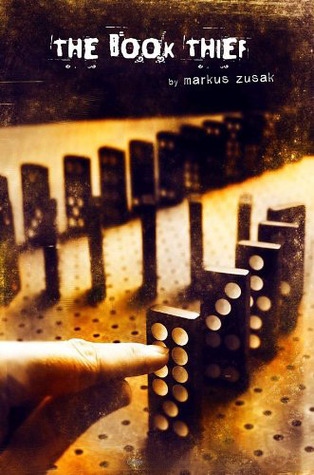 This was like nothing, nothing I've ever experienced. This was the first time I've ever loved a book so much I wanted to flip it over and start all over again the minute I finished. It took me immense self control not to do that because I had a huge stack of books waiting to be read. For weeks, I just wanted to read it again. It was beautiful and put me into a mini slump because I only wanted to read this book. I will never get over this and it's probably just behind Harry Potter on my favourite reads ever list. That's a hard task. You can read my full review
here.
4. The Yearbook Committee by Sarah Ayoub
Ugh, even thinking about it gets to me. It was so good. When I saw it in Target and realised it was Australian, I knew I had to buy it. I've got to support my aussie authors right? But I didn't think much of it at the time. By the time I put this down, I was just sat there gaping. It was fantastic, like Looking For Alibrandi level fantastic. Better. I was not expecting it, I thought it would be a light fluffy book but it was absolutely not. You need to read it.
5. Simon Vs. The Homo Sapiens Agenda by Becky Albertalli
This was just the cutest. This is on my list because it was one of the cutest books I've read this year. And, you all know I love fluff. I would read pages and pages of pure Simon and Blue fluff (please make that a thing). It was cute but it also revolved a lot around coming out which as a straight, cis person, is a process I'm not entirely familiar with and Simon had a lot of thoughts on it. Which I thought were all really thought provoking, like when he said things about how you're constantly coming out when you do things out of the ordinary. Which is something I think we can all understand, it took something that not everyone experiences and related it to something everyone experiences and can relate to and I think that was a good tool in bringing together an understanding. It was a great book, love, love, love.
6. Illuminae by Jay Kristoff and Amie Kaufman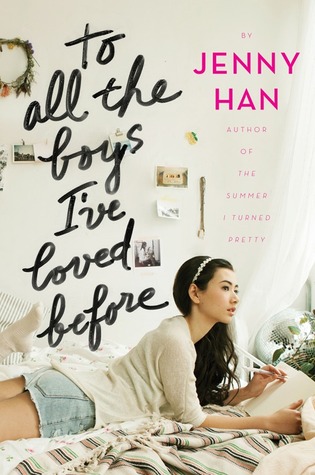 This was my all time favourite fantasy/scifi/whatever you want to call it read of the year. So good! I was really worried about it because it was so hyped but it was so great and I'd recommend it to anyone. It completely changed my opinion on the scifi genre. It was so unique all the way down to the formatting.
7. To All The Boys I've Loved Before by Jenny Han
Another one that was just so cute and pure. I can't believe I missed this somewhere along the line, where has this been the past 16 years of my life?? I needed it. I can't imagine going back to a life pre-To All The Boys. So sweet. Such swoon. Much fluff. It is honestly my dream book. My favourite trope paired with the cutest narrator of all time. Too much good.
8. Everything, Everything by Nicola Yoon
This gave me a huge book hangover. I put it down and my head was just spinning. That plot twist was amazing. It's not often that you get plot twists like that in contemporary so I was actually really shocked. I was so nervous through the end of the book about what was going to happen. I'm still not over it. I immediately walked my parents through the whole book when I finished sobbing over it. I did not expect something so big and beautiful to come out of a small, compact little book like that. You can read my top quotes
here.