I'm back for part two because there are so many amazing books I am so excited for next year. I can already tell next year is going to be such a good reading year, even if I'm still trying to catch up on 2013 releases.
Always and Forever, Lara Jean by Jenny Han
Okay, I haven't exactly read P.S I Still Love You yet but To All The Boys is one of my favourite reads of the year and I
need
more. Lara Jean is absolutely gorgeous and I love Peter K (please let him be in the next book). I have so much love for All The Boys that I don't even need the second book to know this one will be fantastic. I can't contain my excitement about this one. Plus, the cover is beautiful.
The Upside of Unrequited by Becky Albertalli
I only recently read Simon Vs as well and I loved it. So, of course, this has me excited. Confession time, I haven't actually read the synopsis or anything
but
purely the title itself has me anticipating the no doubt beautiful read this will be. I can simply feel it in my soul. I can't wait.
The Color Project by Sierra Abrams
I follow Sierra Abrams on twitter and she's lovely despite a couple problematic tweets that made me think twice. I'm giving her book the benefit of doubt because she truly seems lovely and her book sounds great. It looks like a perfectly sweet contemporary and if you've ever read at least one of my posts before, you'll know there is nothing I love more than a sweet little contemporary. I'm looking forward to it and I hope it lives up to standards.
When Dimple Met Rishi by Sandhya Menon
I am so thrilled about this. As soon as I read the synopsis I knew this was something I needed to read. Seriously, if this isn't on your list, you have to add it. I've never read anything like it so I'm really excited and I think it's going to be amazing. You'll never be able to shut me up about this once I've read it, I can feel it in my bones.
The Inexplicable Logic of Life by Benjamin Alire Saenz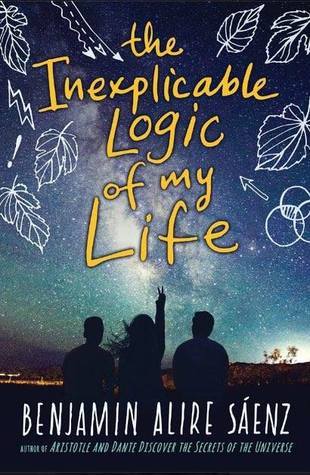 Again, I haven't read Aristotle and Dante Discover The Secrets Of The Universe (please Santa) but I've heard so many amazing things about this author, I can't wait to read one of his books for myself. I can tell I'm going to love it, the synopsis seems right up my alley. And, of course, it's fairly diverse too. Which is another reason I've been dying to read something from this author.
I think 2017 is going to be a bit of a turning point for books. Such an emphasis has been put on diversity in books and I've seen quite a few awesome sounding diverse books to be released in the future. I can't wait for more and more of it to happen. I'm hoping 2017 will be a positive year for change in fiction. Look out for a third post coming at you in the near future. There's still yet more books I want to talk about.