3.5 stars
"When someone won't let you in, eventually you stop knocking."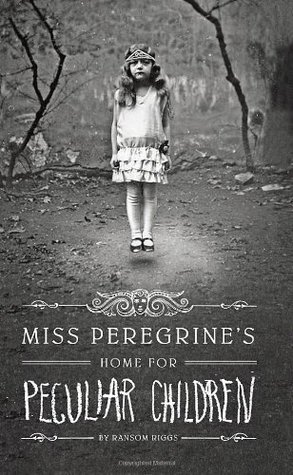 This is such a cool concept, some how I'd never thought of combining photos and fiction. I never thought to write a story for a picture or anything like that, I guess I'm just not that way but this book is making me wish I had thought of it. I think it is so cool.
I wasn't going to read it because I had the idea it would be super creepy and scary and I'm not about that. Anyway, I found the movie cover and thought it was so gorgeous that I couldn't resist and I hate not giving things a go. At the beginning I wasn't too sure, I thought it was for sure going to be too scary but really it was no scarier than Harry Potter would be.
I think the plot was really cool, I really loved the loop thing. Things kept surprising me too, just little things that would be uncovered. I thought it was pretty entertaining and certainly kept me wanting to read it. I almost raced home today because I knew I'd be able to finish it once I got home. I think the whole idea of it was awesome, I'm a little obsessed with the idea of it.
What I'm not obsessed with, though, was the last about 100 pages. They made me a little uncertain, which is why I'm technically rating it a 3.5. I didn't want to go as low as three because I really liked most of the book but I didn't want to go to four because I was a bit let down. I can't really pinpoint what got me down about the ending, it was just a lot of things at once. I did think the ultimate ending, right at the end was really interesting and I liked it.
Overall, I wasn't expecting a lot so I am really impressed with it. I think it is such a cool idea and concept and I'm really glad to see it was executed fairly well. I don't know if I'll read the rest of the series yet, if I have the opportunity I'll probably give it a go but we'll have to see. I enjoyed, I think I probably will go and see the film when it comes out because I'd love to see how it's brought to life. I liked it a lot.