5 stars
"For the two of us, home isn't a place. It is a person. And we are finally home."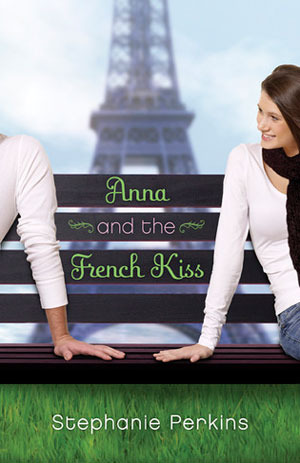 Arghhh, this was amazingly fluffy and I still have butterflies buzzing around in my stomach. I swear, if I don't fall in love that hard at least once in my life, there'll be hell to pay. I think I said something in my Isla And review about if the first two books were any fluffier than that, I'd probably die? Well look who's barely hanging on. I've spent 15 years and 11 months without this book, how?
I love the Paris setting, it's what made me fell in love with Isla And. I also love reading about boarding schools and studying abroad and whatnot. I could never do it myself because I hate travel and I get really horrible home sickness. But, this is exactly why I read, to get all the experiences without all the hassle of actually experiencing them myself. I'm only half joking. It's so romantic and beautiful and cool as hell.
I was really concerned I wouldn't get the same sort of experience reading Anna And after Isla And but honestly, it still got me stressing out about whether St Clair and Anna were ever going to finally get together even though I knew they would. There were also certain things that I knew had to happen for it to end like it did in Isla And but I was still so concerned about it. It was weird also, to see Josh with Rashmi and to see Rashmi at all because after reading Isla And, I'd automatically painted her as some horrible person. I feel like I have a better understanding of Josh now.
While, in Isla And, the romance was quick this one took what seemed like eons to build up. Every time I thought we might be getting close to something, something else happened. It certainly kept me on my toes and I was constantly turning pages. There was enough happening that I was swooning at one page and then the next something was pulling at my heart again.
I love that Anna is nowhere near composed and perfect and she made quite a handful of mistakes. She stutters and stumbles over her words which is comforting to me because I have such an easy wit with my family and friends yet any time a boy I'm remotely interested in is near, I'm impossibly stumbling over my words.
I loved it, I loved it so much. I can't stop hugging the book to my chest, I've had to stop typing several times simply because I've overwhelmed by affection for it and therefore just want to hold it. I think I'm one of the only souls who have not been blessed by this book but if there are a few other lovely souls out there, waiting to be bless then please do get blessed. It feels so pure yet it isn't all
that
pure. I can't wait to read Lola And, I can only hope my heart can take it.