It's coming up! The big day. I'm a bit cynical and don't really do Valentines Day, I think it's a bit too commercial for my liking but I do really love cute contemporaries. So, I thought I'd make a list of fluffy and lovely books to curl up with on Valentines Day this year.

Anna and the French Kiss, Lola and the Boy Next Door, or Isla and the Happily Ever After by Stephanie Perkins
These three are adorable. I love that they all link in with each other and they are a must read for a contemporary lover like myself. The characters are all unique and the stories are all unique. They are so cute and fluffy and make me smile like an idiot.

Fangirl by Rainbow Rowell
Another really cute one. It's super light and fluffy and relatable. I definitely think it's something a lot of us can relate to, I know I can. I think Levi is the cutest and Cath is just me in almost every sense. The characters have a bit volume which is a hard thing to come across in a contemporary sometimes.

Simon Vs The Homo Sapiens Agenda by Becky Albertalli
This is the sweetest and perfect for someone looking for a light and fluffy diverse read. Becky Albertalli does a brilliant thing of slipping in diverse characters without a fuss which I think is important because that's how the world should be. Simon Vs is so cute and lovely and made me crave oreos so badly. Note, you should definitely have oreos on hand if you're going to read this.
If I Was Your Girl by Meredith Russo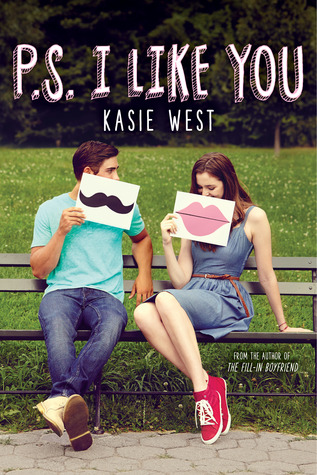 This is slightly heavier than the others but still really cute and perfect for a Valentines Day night in. It has gorgeous friendships too which is also wonderful for Valentines Day. It is so sweet and diverse too!

P.S I Like You by Kasie West
Another really cutesy, fluffy read. I really like Lily and her crazy family life. She's so quirky and I really like that. It's has one of my favourite tropes too. I thought it was so cute and one of my favourite contemporary reads of 2016. I found it to be a pretty quick read too. And the ending made my heart explode because it was so cute.