I start a crap ton of new series in 2016. I'd just gotten really into the bookish community which lead to me discovering an insane amount of new books. To motivate myself to actually read them, I thought I'd make a blog post because I really need to finish them.
1. The Firebird trilogy
Okay, I'm actually about half way through the last book at the moment so it's not really that bad but I did start the series just over a year ago and there's only three books. I never look forward to reading them but once I start I really enjoy them so that's probably why it's taken me so long.
2. The Grisha trilogy
I really loved Shadow and Bone but I haven't gotten around to the next book yet. I'm really hoping I'll get there soon because I really love this world.
3. The Raven Cycle
The first book was so good. I kept meaning to ask my friend to borrow her copies because I only had The Raven Boys but I never did. Never fear though, Dream Thieves is on it's way to my door so I'm really excited for that. It might take me a while to get through all four though.

4. Lunar Chronicles
I'm loving this so far, absolutely loving it. I still have Cress and Winter left to go and I don't know how long it'll take me to get to them. Winter looks huge so that intimidates me although nothing should after A Game of Thrones.

5. Mara Dyer series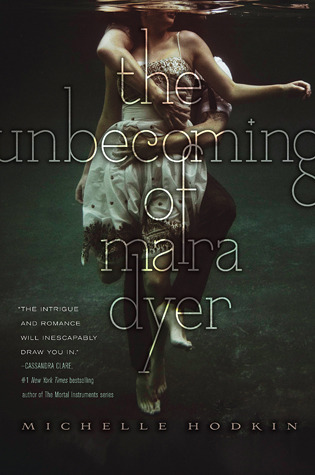 I quite liked the first book. I flew through it and the second book it sitting waiting for me but every time I'm looking for a new read my eyes just skim over it. I will pick it up someday though. Perhaps after my current read.
6. Shatter Me
I don't know how I felt about the first book but I do know that some pretty interesting stuff happens so I really want to read the rest of the books just to find out what happens.
So, there's six of the series I need to finish this year. Looks like I've got a lot of reading to do.
Lets Discuss
What series do you need to finish?