3 Stars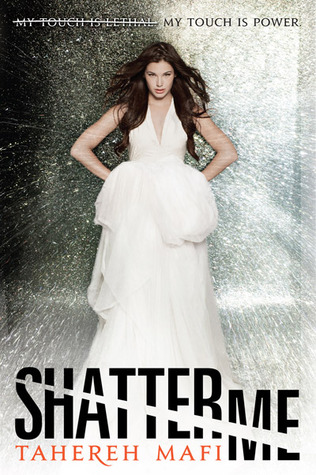 "All I ever wanted was to reach out and touch another human being not just with my hands but with my heart."
I feel pretty meh about this one. I don't know that it had anything to really stand out to me. I hate writing reviews about books that I've felt meh about.
I really liked the concept of it. I thought it was a really awesome idea, I mean, how cool? Juliette can't touch anyone, that just sounds like the makings of a really cool book to me
and it kind of is cool
. It definitely is cool. I think that is the best idea. I really liked the prison setting, it almost reminded me of Entangled by Cat Clarke.
I didn't really
love
Juliette, she kind of annoyed me and she seemed a bit paper thin. Like there wasn't much complexity to her but I think if I dug a bit deeper I would find a bit more. She is really intense though, it was like she feels things more than the average person or shall I say the average YA character. Perhaps we'll get to experience more of the in the next book. Adam seemed typical YA boy and their relationship was a bit too insta love for me. Definitely keeps it interesting though.
I hate Warner.
At the same time I'm kind of attracted to him.
I'm not entirely sure how this works. He is such a bastard and is horrible to Juliette but I think I can feel something budding between them. He is also a creep. Reminds me of Sebastian from The Mortal Instruments. Less creepy though. Not sure how I feel on Adam, he's kind of too card board cut out for me at the moment. He lacks a bit of complexity
that Warner makes up for.
I'm just not entirely sure which side I'm on here but I have a suspicion that this might turn into some sort of ACOTAR situation?? We'll see.
The ending has me a bit excited for the next book, it has that rebellion vibe and I love me a good rebellion. I want to see how much of a role Warner will play in the rest of the series because I can tell he's going to be back. I have a feeling things aren't done between him and Juliette either?? Hmm. Nevertheless, I am actually excited and I think despite it's mediocre first impression on me, the series will actually be pretty good. I have faith in this.