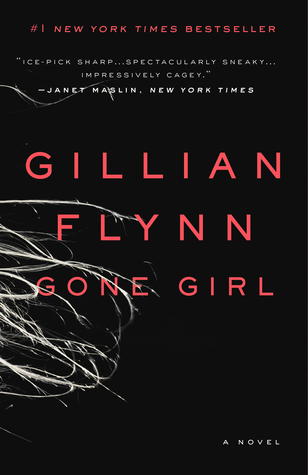 Okay, so this one is a little bit of a cheat since I started reading it about twenty minutes ago. But, I've been meaning to read Gone Girl ever since the trailer for the film was released. I got a copy back in June and it's just been sitting on my shelf waiting to be picked up. I'm really looking forward to it, I've been on a bit of a thriller kick ever since I read You by Caroline Kepnes. I've heard nothing but good things about Gone Girl and I've heard Gillian Flynn is a pretty great author.
I think it would be really cool to watch the film after reading the book and do some comparison. The trailer looks pretty good and I still can't believe I've managed to hold out from watching it. But, I really wanted to read the book first.
I'm really excited and I'll hopefully really enjoy it because I'm already eyeing off Gillian Flynn's other books. But, I'm sure you'll find out if I love it or not very soon, probably in the form of a gushing review.