5 Stars
"Love is scary: it changes; it can go away. That's the part of the risk. I don't want to be scared anymore."
Oh my (I really want to use a swear word here but for the sake of the classiness of my blog I won't) god. I love this. I need the next one immediately, I'm so stupid. Why did I not buy the next one? I don't know how long I can wait for the next one, honestly. This was pure beauty.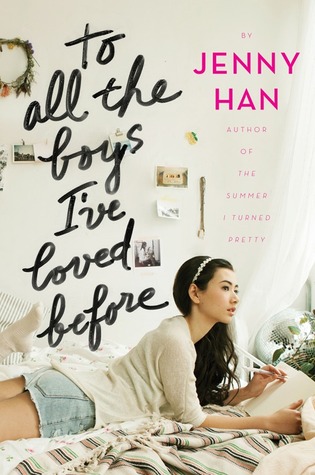 I adore Lara Jean. She is naïve and innocent and hopelessly romantic or dreamy eyed as they call it in the book. I can relate to her so much, she is like my personality carbon copy. She is so sweet, I love her. I want her to come to life and be my best friend but I don't think that would work because I also want Peter to come to life and be my boyfriend.
I love the assholey type guy and the nice, good girl trope. I
live
for it. I don't care how many times I read it, I will always love it. But it also combines another trope I love which I won't try to describe because I think that's too spoilery. It literally combines everything I love. It was sweet and wonderful and fluffy and I love it with my whole entire soul.
It was so addictive. If I'm going to be completely honest with you, I was supposed to spend today studying. To be fair, I spend a good half of it studying. It was just so addictive. I intended to stop, I swear, I only wanted to read a few chapters as a break up from my furious studying but I couldn't stop myself. It was so delicious.
Chris and Lara Jean's friendship reminds me of Carly and Sam from iCarly. I loved it, I loved Sam and Carly so much so when we were introduced to Chris I almost squealed from excitement. I immediately recognised it as being very similar to Sam and Carly. Chris is such a beautiful and caring friend even if she shows it in a slightly different way.
A gorgeous book to read if you're in the mood for some romance. Or if you're in any mood at all. Read it. I can't believe I've gone so long without this book in my life. Also, Lara Jean has a brilliant taste in clothes. Love it.