4 Stars
"Dignity is overrated. You know what trumps dignity? Kissing."
Awh, I super loved this. It was super sweet and super cute and super fun. I really enjoyed it, and it was lovely and diverse, what a plus!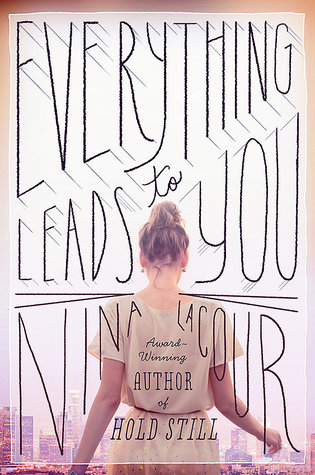 I adored all the movie stuff. I've never been interested in working behind scenes nor do I have a knack for decorating. If you came into my room, the first things you'd see is the pile of clothes in the corner I've neglected to put away, the assortment of messily painted jars with an assortment of goods inside and my collection of skincare products that I can't be bothered finding a proper home for. I adore Emi's attention to detail and her passion. She was willing to try so hard to make sure the sets she made were perfect. I love to read about people who are passionate about the things they do. I absolutely love it. Also, this is never even something I'd given a thought to. I'd never even considered that real people were interested by all the behind the scenes things.
This was my first lesbian YA. Which is strange when you think about it. I've read a lot of YA and yet this is my first lesbian book. Anyway, the slow build between Emi and Ava was gorgeous. I loved the way Emi spoke about Ava. Ava was wonderful too, flirty and wonderful. It was very sweet.
I really loved Emi and Charlotte's friendship. So beautiful. Charlotte and Emi had something that seemed so natural. I loved Charlotte, I'd love to read a whole book about Charlotte. What about a book about Charlotte and Toby, just a thought. Anyway, I would have liked to know more about when Charlotte and Emi met and whatnot but I can go without.
The book was very focused on the present in the way that we don't find out a lot about Emi and her life. We find out a fair bit about Ava but not so much about Emi. For example, what exactly are her college plans? How did she know she was gay? When did she come out? How were her family with it? When did she meet Charlotte? All the things amongst other things that I'd like to know. But, it does give it a kind of unique touch. I haven't read many books that are so focussed in the present and that don't delve much into anything prior.
It was a such a sweet read. I quite love it. It'll surely become another go-to read when I'm looking for a good old contemporary. I can't find many faults within it, just a lovely and pure book.