5 Stars
"Never say no when you really want to say yes."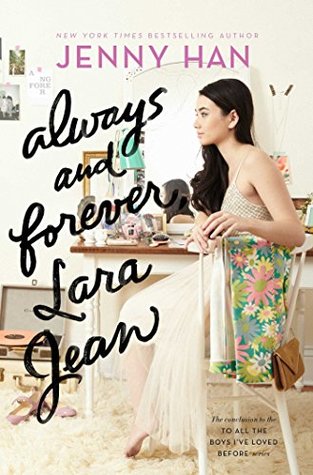 I was SO excited to unwrap this Christmas day, I had been dying to read it practically since it was announced. I feel like anyone who has been here with me long enough will know that I adore Lara Jean and the To All The Boys trilogy. I absolutely loved it.
I think this was the perfect conclusion
to Lara Jean's story.
I love that while it still focused on relationships, it focused on a different aspect of relationships that I think is often overlooked in YA because it might not necessarily be the part everyone wants to think about. Lara Jean had to make some interesting decisions about the future and I think that's relatable for a lot of people. And, Lara Jean has a hard time when things don't go exactly to plan.
I adore that it included so many more aspects of life. It really talked about so many more things in Lara Jean's life and I appreciated that. It focused of the changes happening to Lara Jean and how that affected the relationships she has with those around her. It wasn't just about her and Peter anymore, it was about a lot more which I think is reflective of how Lara Jean has grown as a character.
Something I loved about this was seeing how Lara Jean had grown since the first book. Yet, she was still Lara Jean. She still has her charming naivety and optimistic nature. But there was definitely still some rock solid character development which I think was great because we didn't lose who Lara Jean is and what makes her so lovable but we still got to see her grow as a character.
It was quite different in contrast to the first two books but I loved that. I think the relationship drama had been pretty exhausted at this point and I loved to see some other stuff happening with the Song girls. But, that being said, I think this book worked so well because we had the other two and we grew attached to Lara Jean and her family and friends. I don't think this would've worked as well as a stand alone.
I think this was the perfect conclusion to the perfect trilogy. I absolutely adored it, I think it gave a really nice closure to everything. While I'm so sad that the Lara Jean saga has come to an end, I am so thrilled that it was done so well. I won't lie, I was a little bit worried about not liking this or not getting the ending I wanted or having it feel awkward. But, it closed things off, it didn't exhaust anything, it showed growth of characters. It was pretty much everything I could've wanted.