4 Stars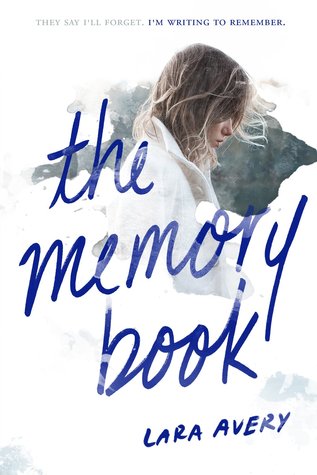 "Life is not just a series of triumphs."
Oh wow. This book was quite a ride. And, here I was looking for a sweet contemporary to get me in a good mood.
When I first saw this, I immediately thought of Forgotten by Cat Patrick. There were a few similarities that were just uncanny but in the end, it wasn't a disease in Forgotten like it was in The Memory Book. Maybe, I'll read Forgotten again and do a comparison post, that might be interesting.
Anyway, I've never really heard of NPC but now that I have it makes me so sad. Like Sammie, I quite treasure my memory and have quite a lot of ambitions. My heart broke for Sammie because she's such an ambitious girl and she had goals and to me, it represents that this can happen to literally anyone. Even someone like Sammie.
I loved reading about all of Sammie's thoughts. You could really see how her sickness had put things into perspective. I like that it didn't romanticise NPC as much as I thought it would do. Sammie was a brat sometimes and sometimes she was really reduced to something she was clearly embarrassed of. She wasn't always optimistic and it just wasn't too much of a cheese fest.
It tore at my heart to see Sammie deteriorating. At the beginning you could feel her hope and determination. We really got to grasp how badly Sammie wanted to go to uni and keep living the way she always has. It was a great glimpse into the kind of person Sammie was. But, in the end we saw that Sammie had learnt how to appreciate small things like the support from family and friends.
It also held a lot of Me and Earl vibes. I think that might have been Coop. It's like a nicer and less blunt version of Me and Earl. Which is nice because I loved Me and Earl and I loved Forgotten and I love this book.
It made me so sad though, which put me in a weird mood for the rest of the night. It hit me pretty close to home but I think any contemporary lover will really love this. It was super lovely and I think it's up there with some of my favourite contemporaries.