3 Stars
"Don't you want to be alive before you die?"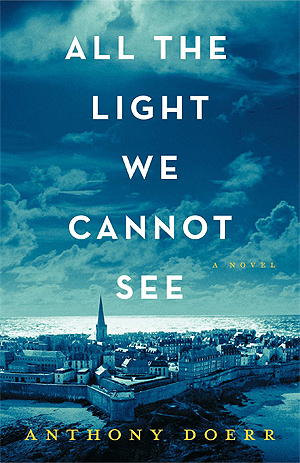 I feel bad for rating this only three stars I'll explain that more in depth later on, I feel bad though because it's an excellent book as far as quality goes. This is going to be a hard review for me to write, I think purely based on the fact I have a lot to say but I'm not sure I have all the right words.
I desperately wanted to connect with this book.
Desperately.
I've seen so many rave reviews and it's a Pulitzer Prize winner so I was so excited about it. I just couldn't connect with it and this makes me so disappointed, I don't know that it is the books fault that I didn't connect but I just didn't this time around. I have decided I want to give it a go because I can see so much potential in this book and I just so badly want to connect with it, so hopefully that will happen sometime soon.
The writing was poetic and beautiful, I loved it. I love the writing style which makes it such a shame that I couldn't connect with it. Anthony Doerr has gorgeous story telling skills and this is why I'm giving this book another chance because I know it's absolutely stunning and something you see so rarely.
I struggled to follow the story and I'm hoping that the second time this will be easier. I followed Marie-Laure with ease but the rest of the stories I was only half following, I think I could be at fault for this. I liked Marie-Laure and she almost reminded me of Liesel from The Book Thief which might be why I found her easier to follow.
I'm going to read this again when I get the time and I'll hopefully write another review of it, this time a better one. I'm really disappointed I didn't have the reading experience I would have like to have had. I really think this book is worth the second chance and I'd be willing to give it a third if my next go doesn't work out because it's so beautifully written, I can't stand to miss out.